Online version of your Kogan Internet bill explained: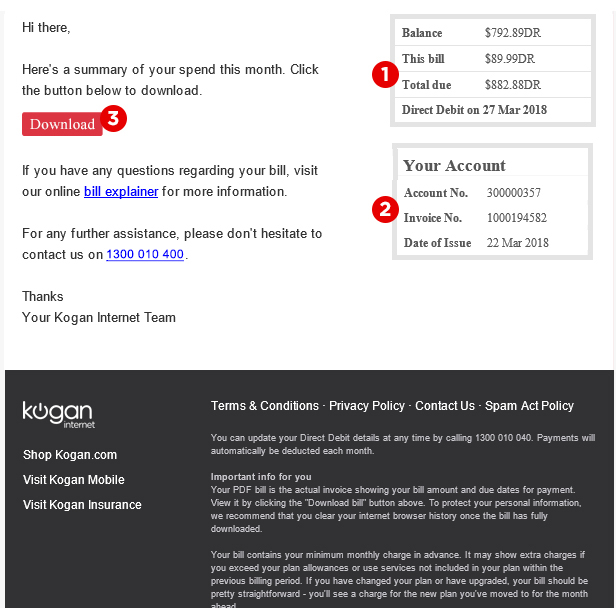 1. Your outstanding balance from your last bill less any payments you've made to your account. It also shows new charges with the date your current bill is due.
Please ensure you pay by the due date to avoid being charged a late payment fee.
2. Your account number, invoice number and the date your bill was issued. Each bill has a unique invoice number. You may need to quote this number if you call customer care with a billing question.
3. Download your bill.